Since just eating isn't enough, I've devoted this part of the site to all the Greek things I eat! Join me as I share family recipes and Greek-inspired recipes, along with the best ingredients, reviews of Greek restaurants and festivals.
Here are some of the things I'm featuring:
Thank you stopping by! Now, drink a shot of ouzo, kick up your heels, and be Greek with me, or at least eat like one.
Scene from Zorba the Greek (20th Century Fox, 1964)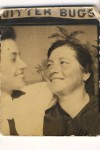 My Family
Click to learn more about growing up Greek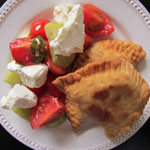 Greek Recipes
Greek Festivals
Click to read about Greek Festivals