Use the category buttons below this text to select a category that interests you.
When you find a recipe you like, click on the chain link icon that appears when you hover over the recipe image, or click the name of the recipe.
Editor
2018-12-07T16:07:08-08:00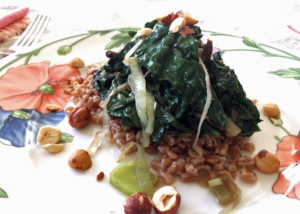 Farro is one of my favorite grains because it has a nutting flavor, satisfying texture, and is high in protein.